Mission Statement
HIV Modernization Movement-Indiana (HMM) is a diverse group of individuals who seek to modernize Indiana's criminal HIV laws. Deeply outdated and lacking in scientific merit, these harmful laws stigmatize "Hoosiers" living with HIV and are counterproductive to  ending the HIV epidemic in Indiana.
About Us
We are a broad coalition created by people living with HIV and their allies who are working together to change harmful and discriminatory HIV laws in Indiana. Our membership consists of students, professors, medical providers, public health authorities, non-profit organizational leaders and staff, community advocates, legal experts, and family members, of diverse racial, gender, and sexuality backgrounds. Many of us are living with HIV.
Learn about our monthly meetings.
Legislation
HB1032-2022 removes 1980s/90s era sentencing enhancements and criminal offenses related to HIV that were based on stigma and misinformation about people who are HIV positive.
**HB1032 Advocacy Fact Sheet
HB1158-2022 removes 1980s/90s criminal offense, and health officer and physician reporting, notifications, and investigations, related to HIV that were based on stigma and misinformation about people who are HIV positive.
**HB1158 Advocacy Fact Sheet Forthcoming
HEA1340-2021 eliminating stigmatizing language in the criminal code based on HIV status.
HEA1182- 2020 eliminated stigmatizing and outdated HIV science language in the public health code and made HIV-related science updates.
HB1325-2019 Aimed to eliminate stigmatizing language, make HIV-related science updates, repeal and modernize two outdated HIV criminal codes (Did not pass)
Our Guiding Principles for Modernizing Indiana Laws that Criminalize HIV
Modernizing HIV criminal laws is preferable to full repeal; a model law must include:
Criminal intent to transmit and conduct likely to transmit HIV.
Punishment proportionate to the actual harm.
No new crimes or increased penalties for any other disease.
Must exclude diseases that are airborne/casually transmitted.
Must reflect modern HIV science
No felony charges
We also aim to remove stigmatizing language in the law.
PLHIV Steering Committee|ZIP-IN Coalition Ambassadors
Dr. Carrie Foote, Chair | IUPUI Sociology Professor | HIV+ 1988 (foote@iupui.edu) (Zip Region 7)
Mark Hughes, Co-Chair | HIV+ 1995 (Zip Region 7)
John W. Coberg II, Damien Center Medical Case Manager
Jacob Daniel, Pharmacy Technician | HIV+ 2015
Michelle Harris, HIV+ since 2008 (mmycookie@yahoo.com) (Zip Region 7)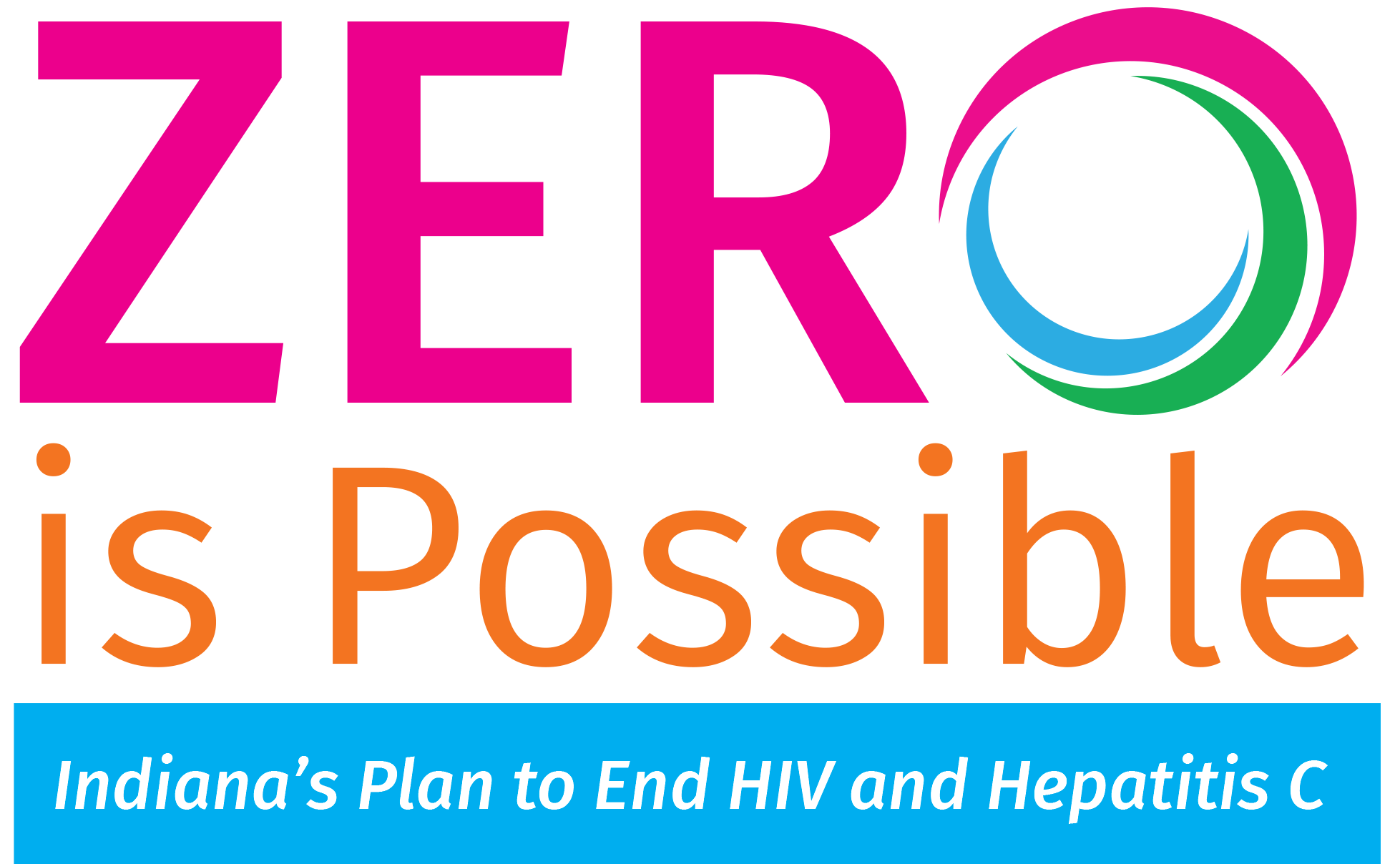 Zero is Possible – Indiana (ZIP-IN) is a statewide initiative to end the HIV epidemic and eliminate Hepatitis C in Indiana.  HIV Modernization is an essential part of the plan. Learn more: https://www.zipindiana.org/
Supporting Groups
First Presbyterian Social Justice Group
The Indiana HIV Advocacy Coalition